Archive for 'engagements'
These two are HILARIOUS.  When Cynthia, Gary & I met to discuss their wedding details, they told me that they had a challenge for me.  They said that they photograph fine separately, but were super AWKWARD photographed together!  They claimed that they could not take a good photo together for the life of them, so I accepted their challenge and told them to practice in the meantime.  Their PNE Playland engagement photo session was also featured on Style Me Pretty Canada!  *Warning: this post is pic heavy because there were sooooo many ones that I love and had to blog them!
PART i // Playland
Cynthia works at Playland so when she told me that she wanted to do their engagement session there I was SO EXCITED!!!  I met up with them and LOVEEEEDDD Gary's hip taste and Cynthia's quirky style.  We had so much fun…well, Cynthia and I more so because poor Gary had a late night drinking and was not feeling his best. But did they ever ROCK it!!! I LOVE these photos, they look AMAZING and Cynthia's laugh is SO contagious, I was cracking up with her the whole time! Gary was a champ for going on all the rides and keeping his spirits up despite his hangover!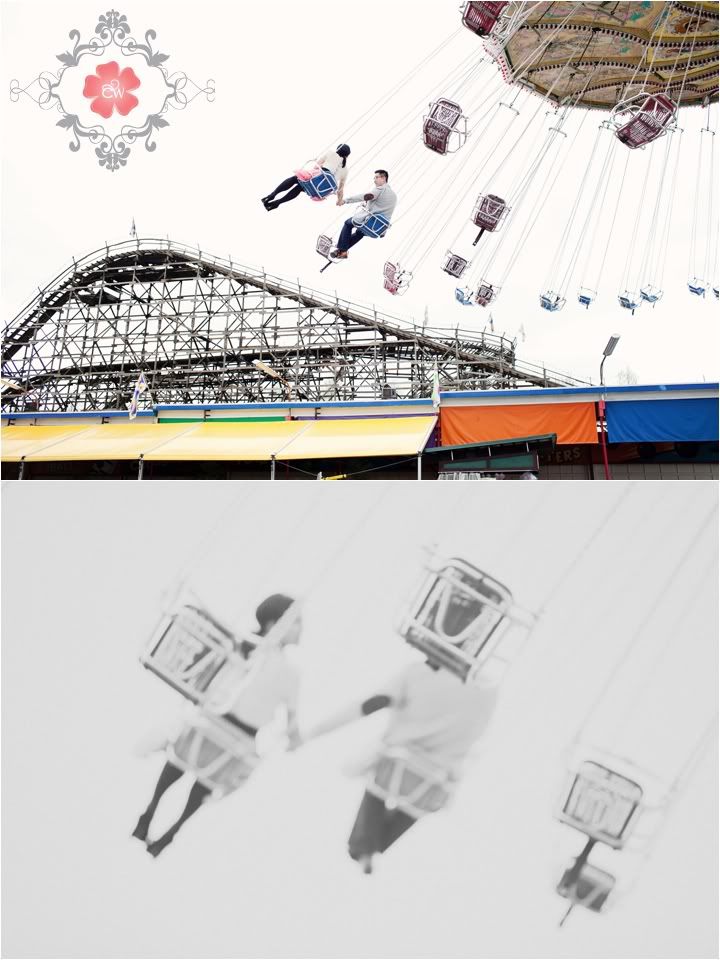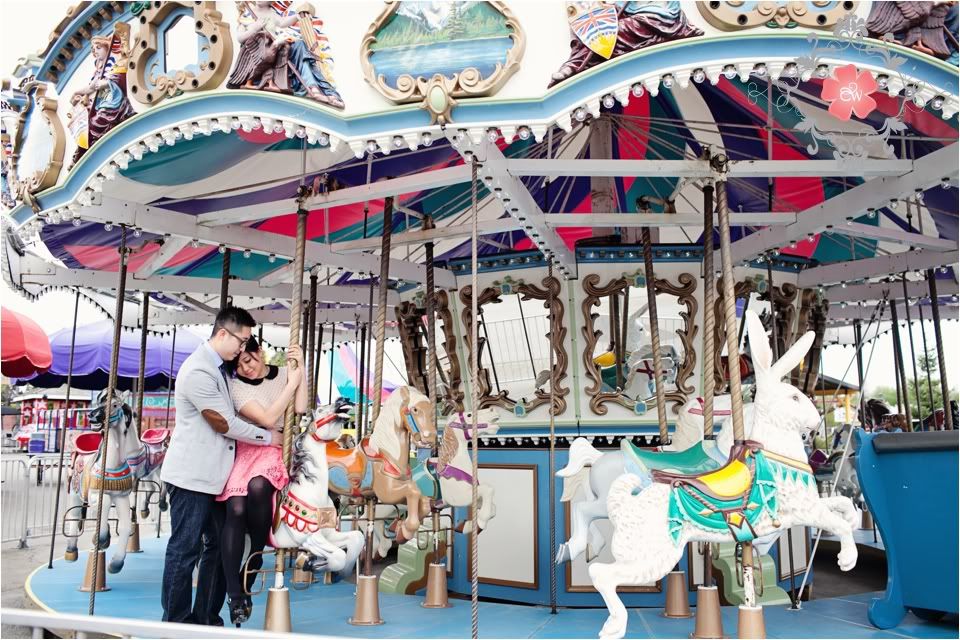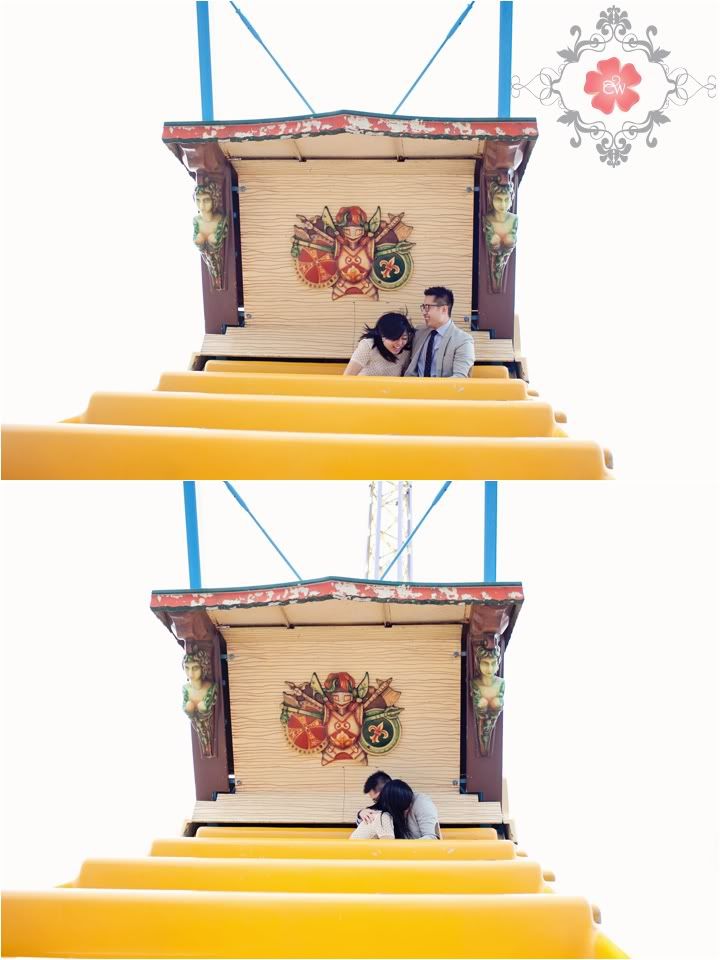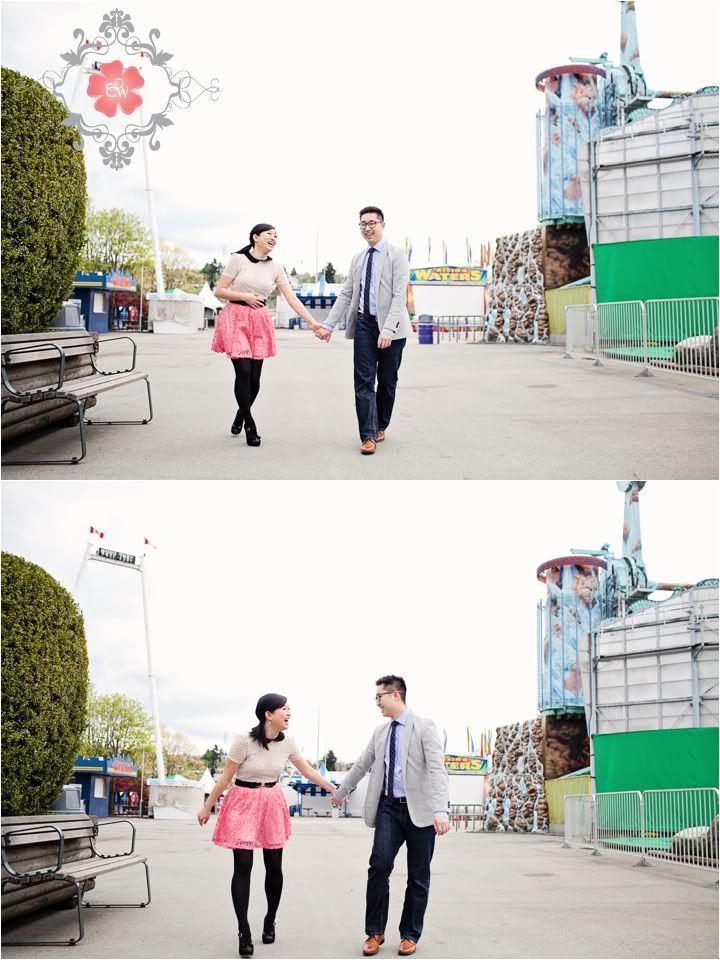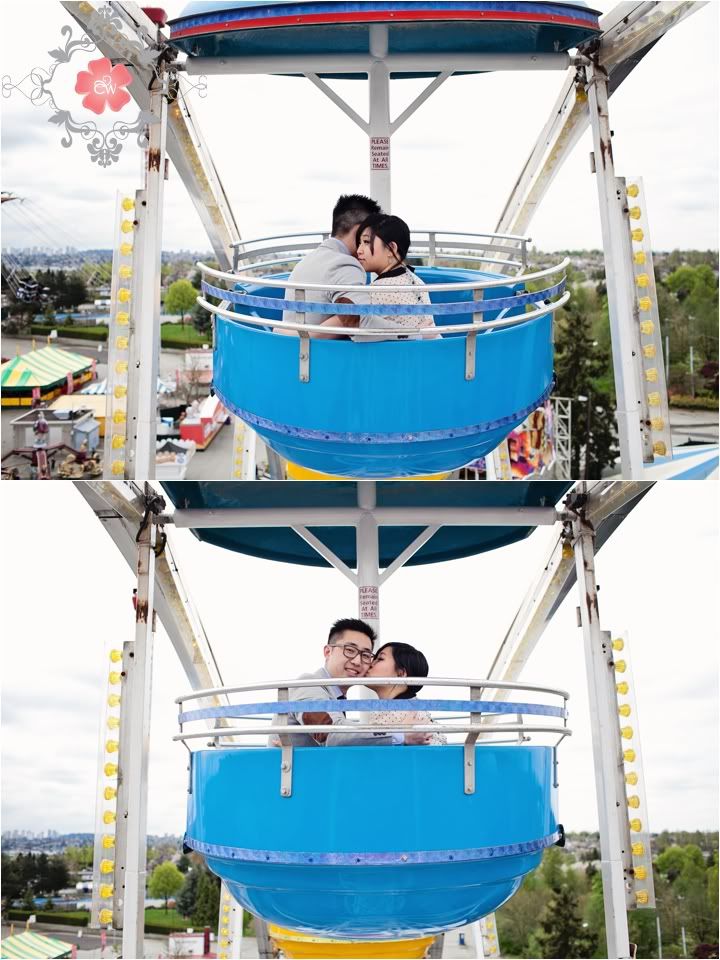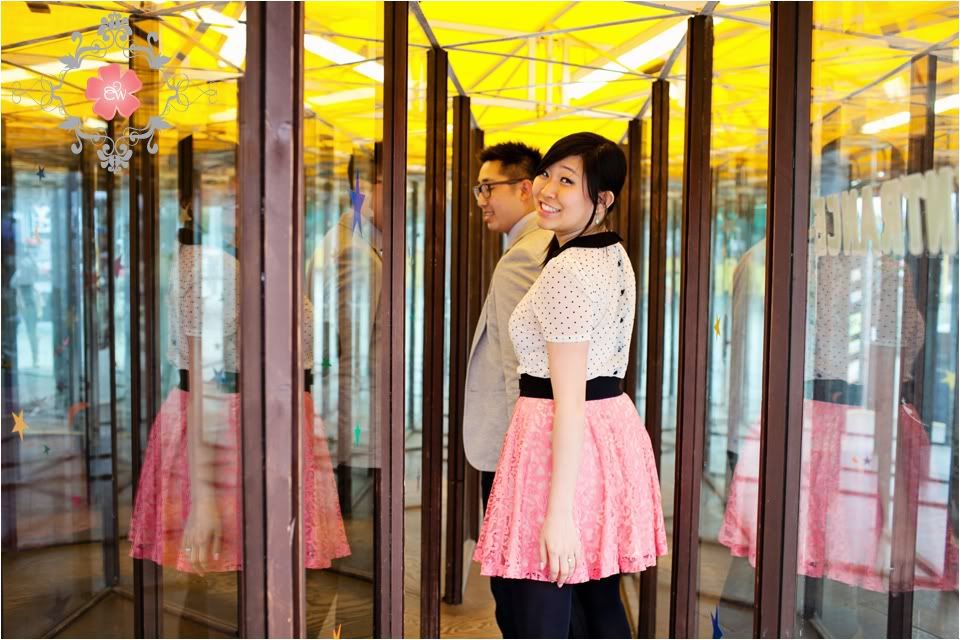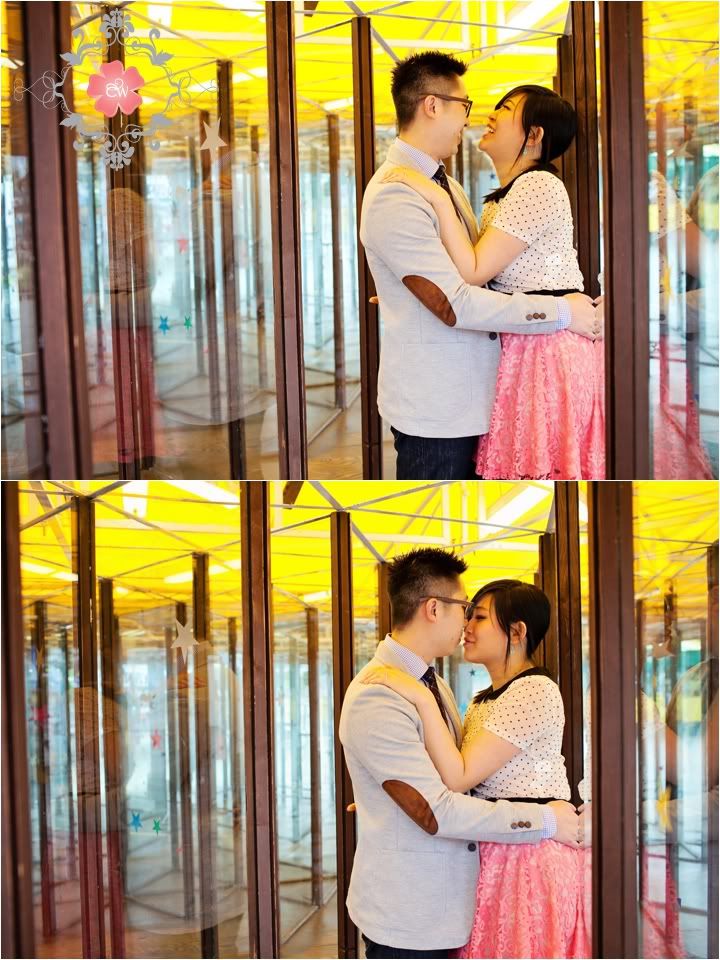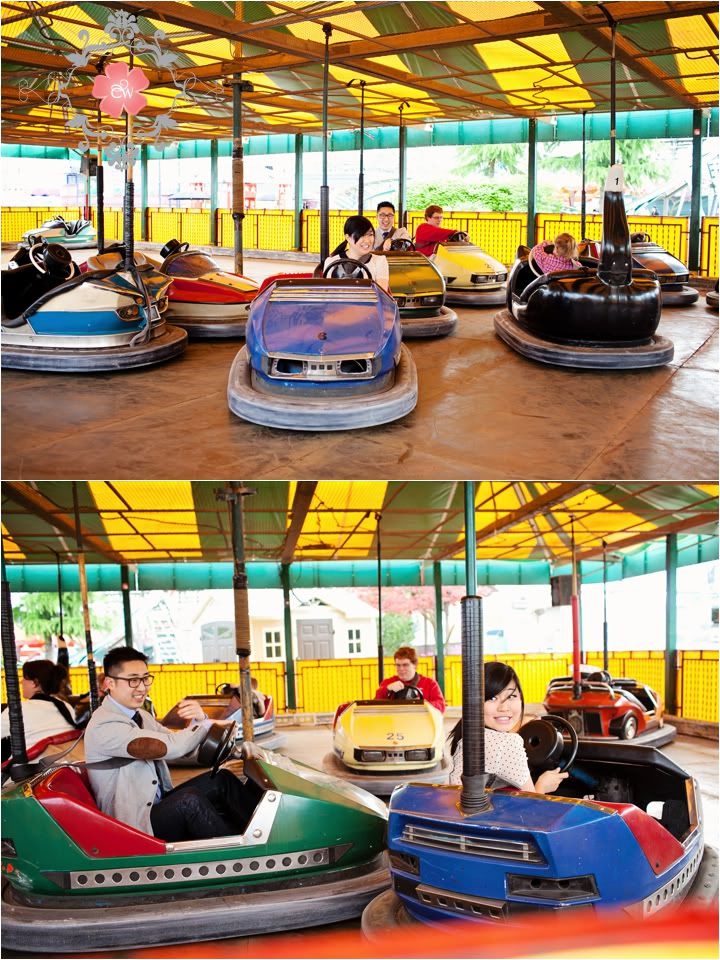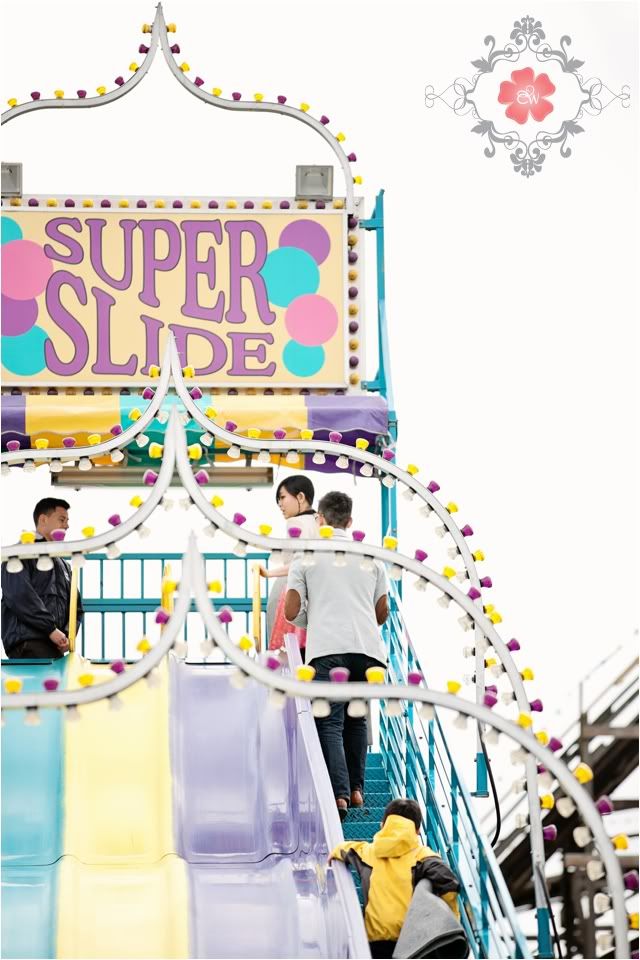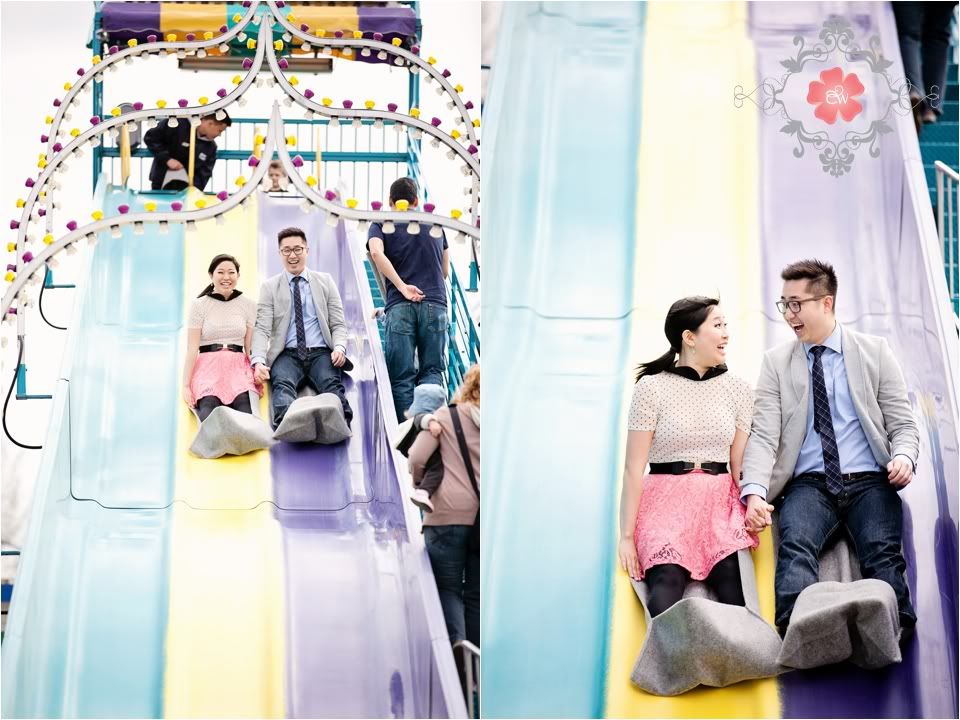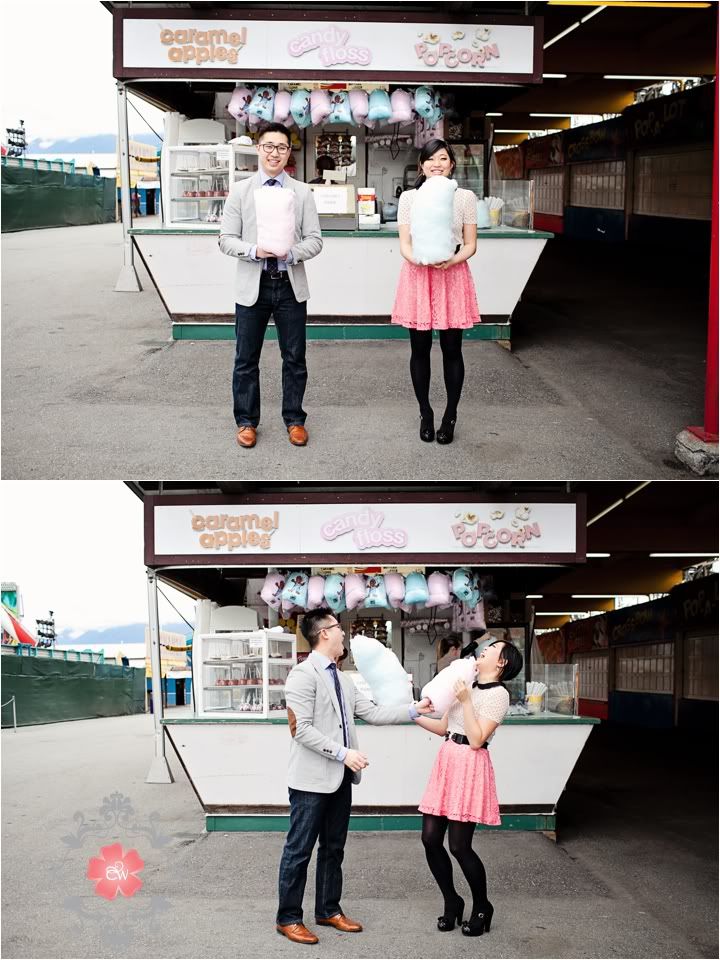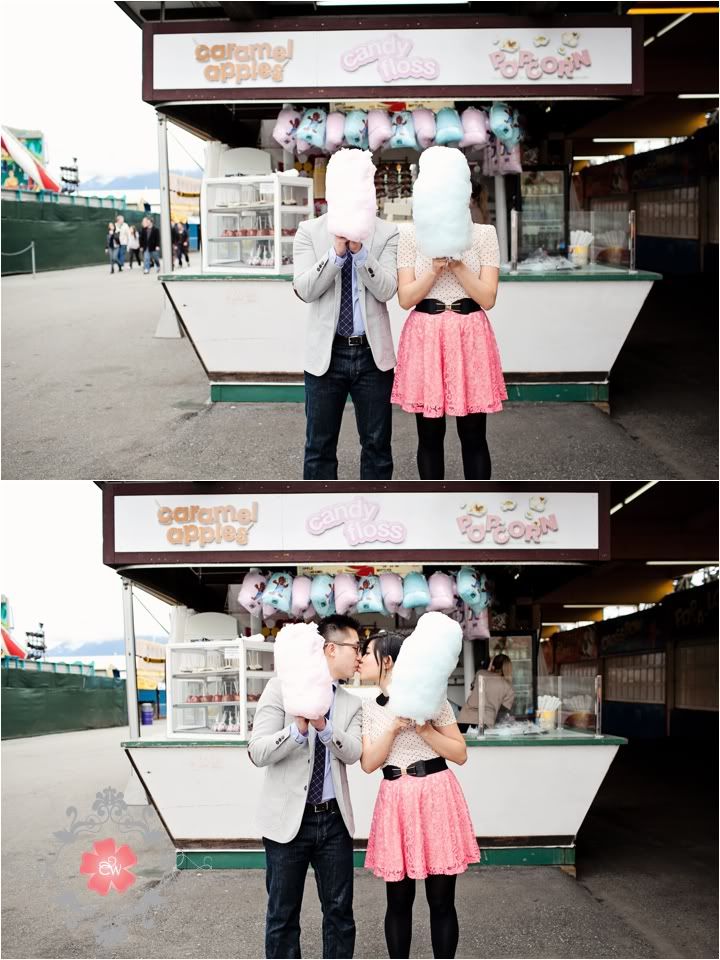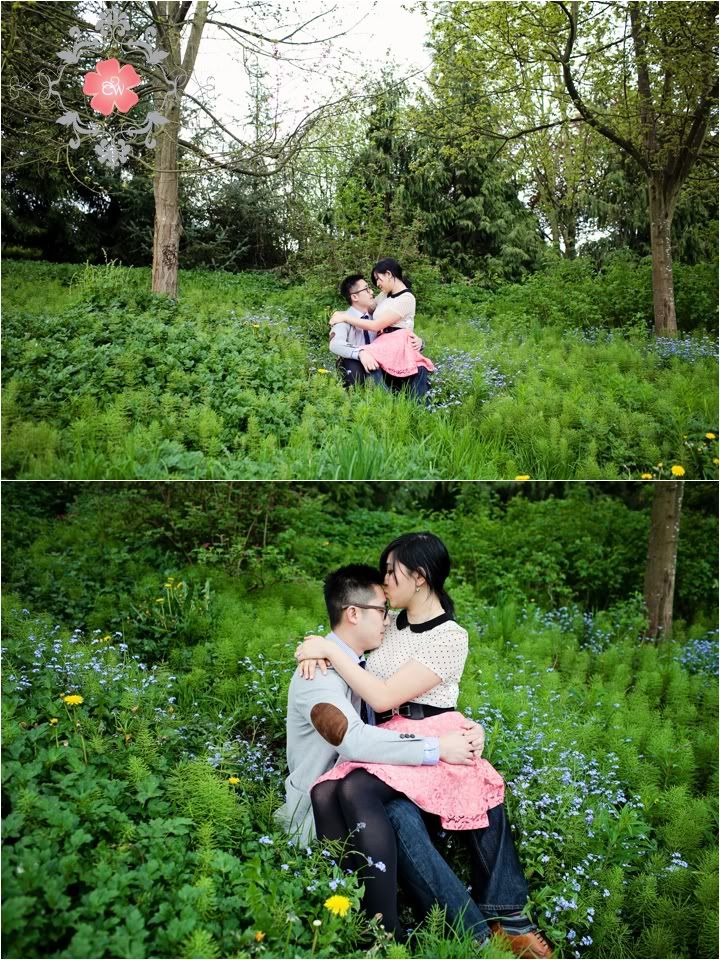 Part ii // Kitchener Elementary
Sigh. I love stories like theirs. They have known each other since elementary school, even though they didn't hang out, the universe was pulling them together. They brought their class photo from grade 2 and they are sitting next to each other!!! How sweet is that? We took a stroll around their old school with their doggy Barney (best poser ever) and tried to recreate a 2012 version of division 10 1991-92.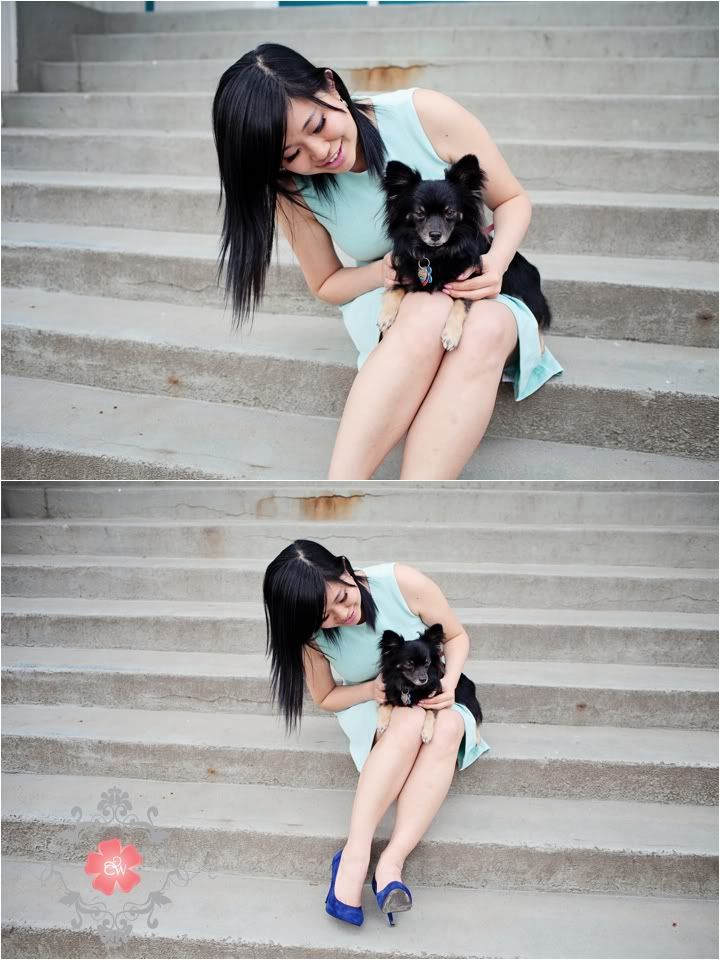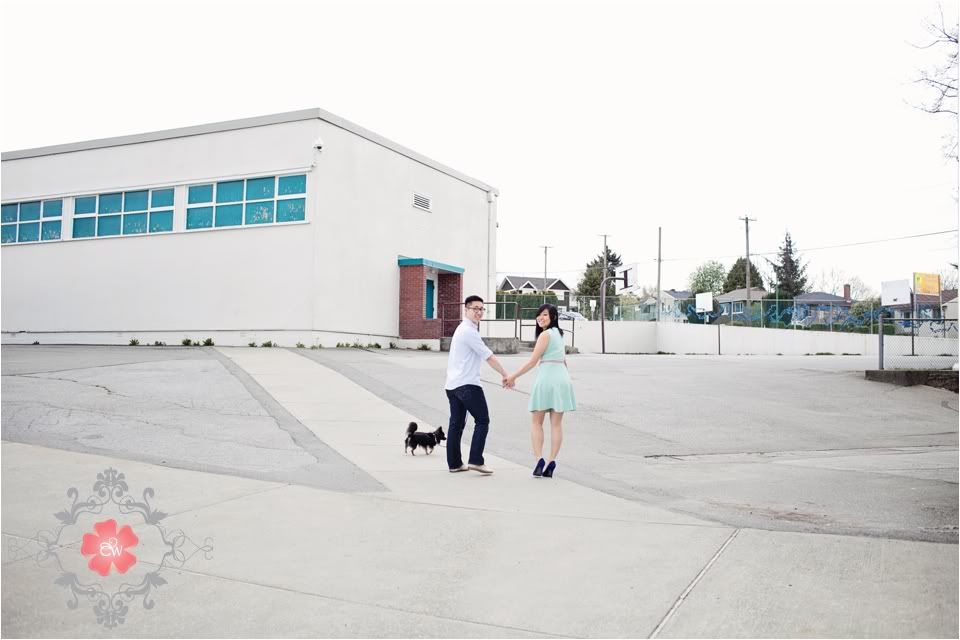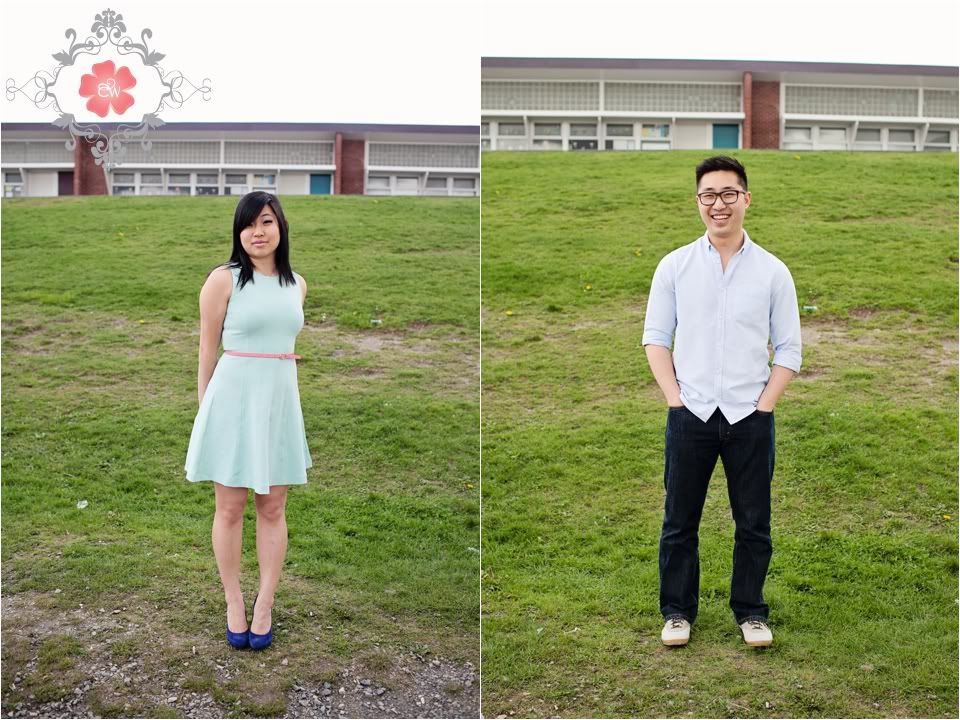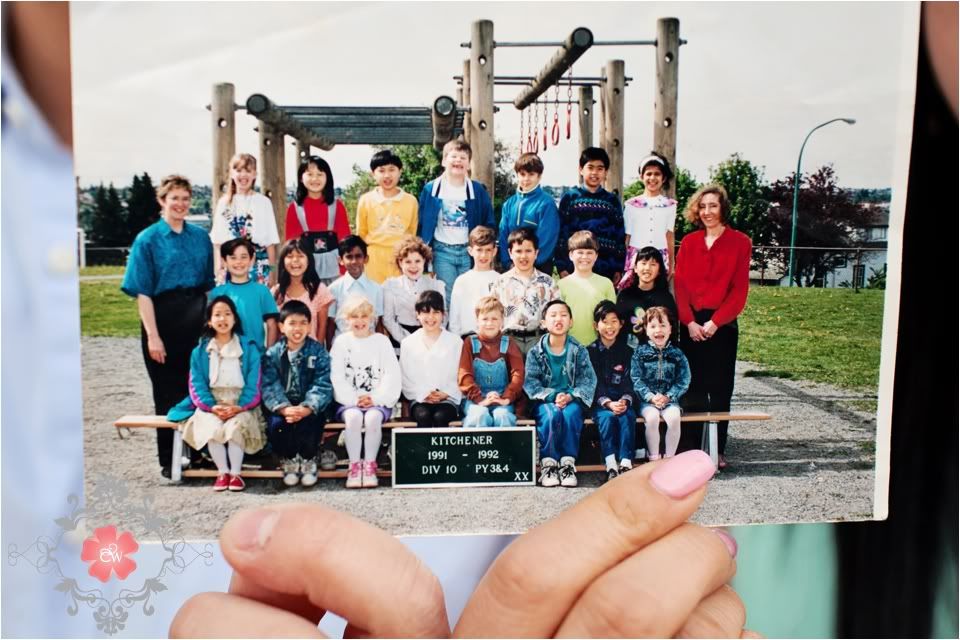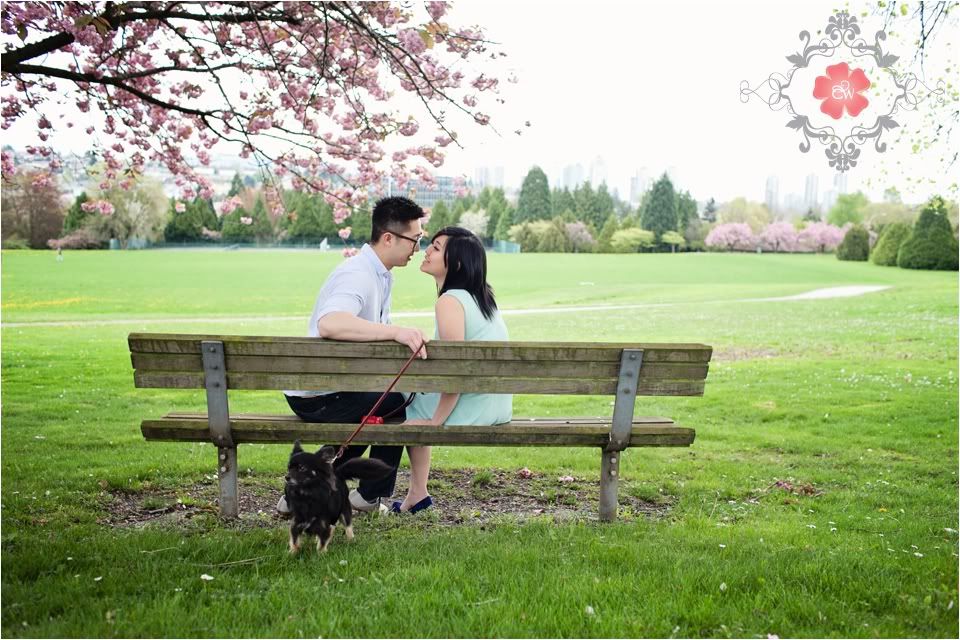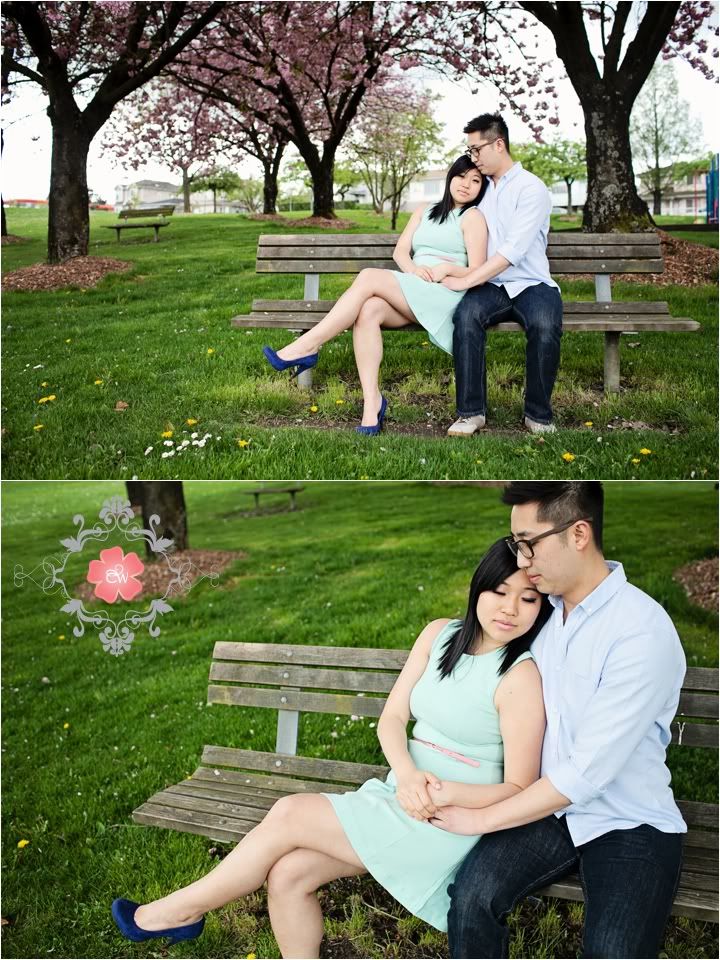 I love the way she is looking at him here. Thank you Gary & Cynthia, I had a blast (even though I fell on my lens). I cannot WAIT to shoot your wedding!
xoxo
C H R I S T I N E
PS: Cynthia has a sweet shoe collection – the first pair were Betsy Johnsons & 2nd were Steve Maddens!
I was THRILLED when Mandy told me that herself and Jason wanted to hire me to photograph their Sikh wedding!  I love documenting the story of their celebrations signifying the importance of tradition and culture of their families.  Mandy blew me away with her gorgeousness when I saw her, I was at a loss for words, and Jason looked so very stylish and handsome in his suit and red socks.  Best of all, their friends and family were super nice to me, I had a BLAST with them and have already shed tears at the engagement party so I'm going to bring some kleenex to all their other ceremonies to be better prepared next time.  Here are some highlights from their engagement party at Old Orchard Hall in Port Moody.  Enjoy!!
Venue: Old Orchard Hall
Tom and Kate have to be the most adorable couple that I've ever photographed!  They were shy and unsure of themselves, but their personalities rocked this engagement session at Britannia Shipyard in Richmond!  It didn't matter that they didn't really know how to pose because their chemistry did all the work for them.  Tom & Kate, thank you for being so cooperative and getting dirty for me for this photoshoot – I am super excited to photograph your wedding!
What a beautiful couple~
Seriously, how cute are they???